Event-based Data Streaming for Airlines: make your data available in real-time* across your business systems.
The increasing pressure on airlines to reduce operational costs whilst elevating customer experiences is a common challenge.

An Airlines ability to access and enable real-time *data across legacy (and stale data) systems is crucial to ensuring their organisation can remain competitive as well as provided operational and customer-focused uplift.
To achieve this means implementing robust data management and governance practices, push data sources, and utilising advanced analytics and machine learning technologies to analyse and interpret data in real-time*.
By doing so, an Airline can create an environment to make informed decisions, reduce risk, amplify customer experiences, and stay ahead of the curve.
For Airlines, data streaming solutions provide real-time* data access to increase operational efficiencies, as well as present strategic opportunities for overall customer experience uplift.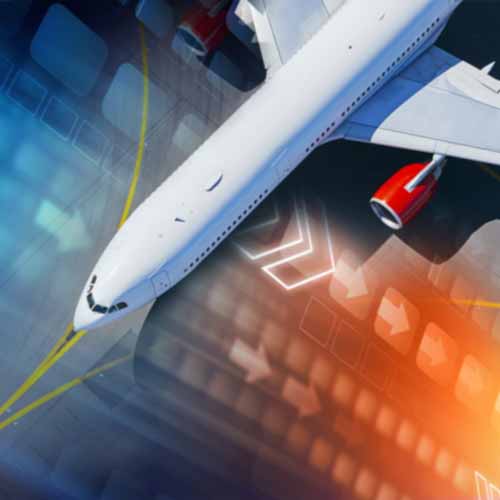 REAL-WORLD AIRLINE EXPERIENCE
4impact has real-world experience in implementing real-time* data streaming solutions for airlines.
In fact, we've been working closely with Virgin Australia on several programs
utilising Apache Kafka and Confluent.io
for almost 2 years, and have several more to go.

Case Study:Virgin Australia Flight State Engine (FSE) - SOA Replacement
Virgin Australia engaged 4impact to replatform FSE, which was built on end-of-life Oracle SOA, with a modern, high-throughput event streaming implementation based on Confluent Kafka.



Case Study: Virgin Australia Business Flyers (SME) Loyalty program - Data streaming
Engaged by Virgin Australia to develop a high-level architecture documenting the required data types, messaging channels (Kafka topics), and event triggers.


Just some of the data streaming benefits for Passenger Airlines and Aviation.
Real-time* flight tracking
Data streaming can provide airlines with real-time* information on the location and status of their aircraft.
This allows them to make informed decisions about flight routing, fuel consumption, and maintenance needs.
This can help airlines improve their on-time performance, reduce delays, and enhance safety.
Predictive maintenance
By analysing real-time* data from aircraft sensors, airlines can identify potential maintenance issues before they become major problems.
This can help reduce the frequency of unscheduled maintenance events, improve aircraft reliability, and reduce the risk of flight cancellations.
Enhanced Customer experience
Data streaming can provide airlines with real-time* information on passenger behavior and preferences, allowing them to personalise their services and improve the overall customer experience.
For example, airlines can use data to offer personalised recommendations on in-flight entertainment, food and beverage options, and other services.
Resource optimisation
By analysing real-time* data on aircraft utilisation, crew scheduling, and other operational factors, airlines can optimise their resources to maximize efficiency and reduce costs.
For example, airlines can use data to identify routes with high demand and adjust their schedules and pricing accordingly.
*Real-time is used as a referencable capability for Apache Kafka handling high-velocity and high-volume data, delivering thousands of messages per second with latencies as low as 2ms.
Operational techstack modernization, such as creating cross-business data streams whilst repositing Oracle SOA functions to the Cloud.
Reducing the reliance over time on technologies that have sunset timelines.
For example, Oracle SOA on-prem reliance can be repositioned to a Cloud solution whilst taking advantage of the creation of Kafka Stream(s) containing all of the high-value data from multiple silos or sources.
The end result is a modern cloud-based solution that can give all business units access to a rich 'stream' of real-time* data.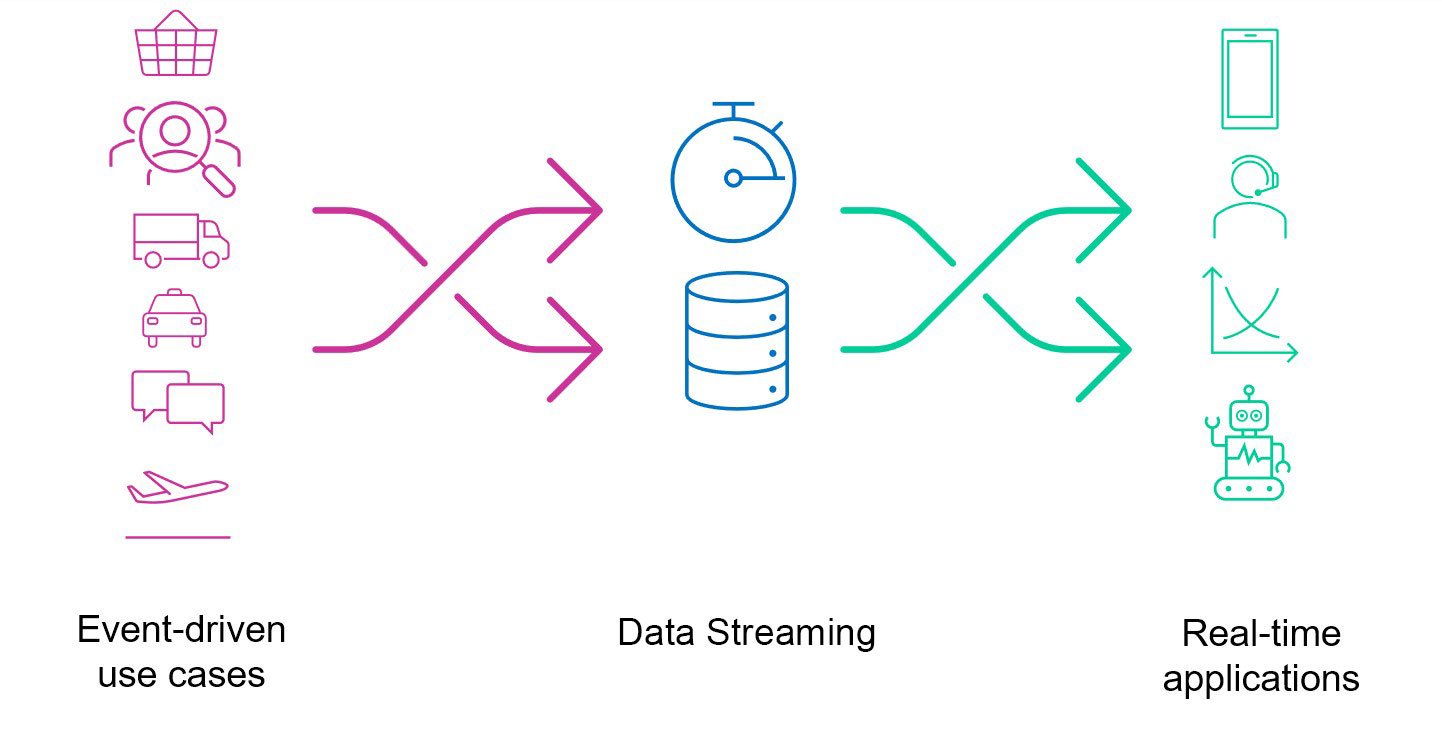 We can integrate your broader business ecosystem and optimise the quality and accessibility of your high-value data to achieve your digital goals.
DESIGN AND EXECUTE INTEGRATION PATHS FOR WIDER SYSTEMS
DELIVER NEW EFFICIENCIES VIA AUTOMATION
DEPLOY AUTOMATED TESTING


DATA MANAGEMENT, ACCESS, AND MIGRATION


DATA AND EVENT STREAMING


DATA VISUALISATION AND ANALYTICS
Put simply, we get data for Airlines.
Let's start a conversation about real-time data access.