Dept of Defence TRAX process automation

The Opportunity
The Department of Defence were widely using manual processes and paper-based forms for managing their training courses bookings and associated travel entitlements.
This legacy process approach was highly inefficient from both an administration and records point of view, as well as a less then ideal submission process for defense members.
4impact's Approach
4impact provided business analysis and a technical team to initially work on-site and then off-site to deliver an Adobe electronic forms travel management system (TRAX) using an agile delivery methodology.
We continue to provide system operational status monitoring and maintenance, as well as ongoing support under a Managed Services agreement.
Project Outcome
The TRAX system has made an immediate impact across the different user groups with widely positive feedback.
It has reduced the processing time of a form substantially as well as providing visibility of processing status where
not previously available. Massive reductions in paper and filing were also achieved.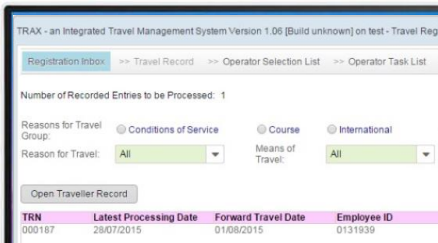 Note: The information presented in this case study is for educational and informational purposes only. Results or outcomes presented in the case study may not be typical and should not be used as a basis for making decisions without first consulting a qualified professional. 4impact disclaims any liability for any loss or damage resulting from the use of or reliance upon the information contained in this case study.
Want to know more about this Project? Let's talk!
Dept Defence Trax Case Study